A Homeowner's Guide to Going Solar
Ever wondered what it takes to have a solar system installed on your home? Take a look at this comprehensive guide to find out more.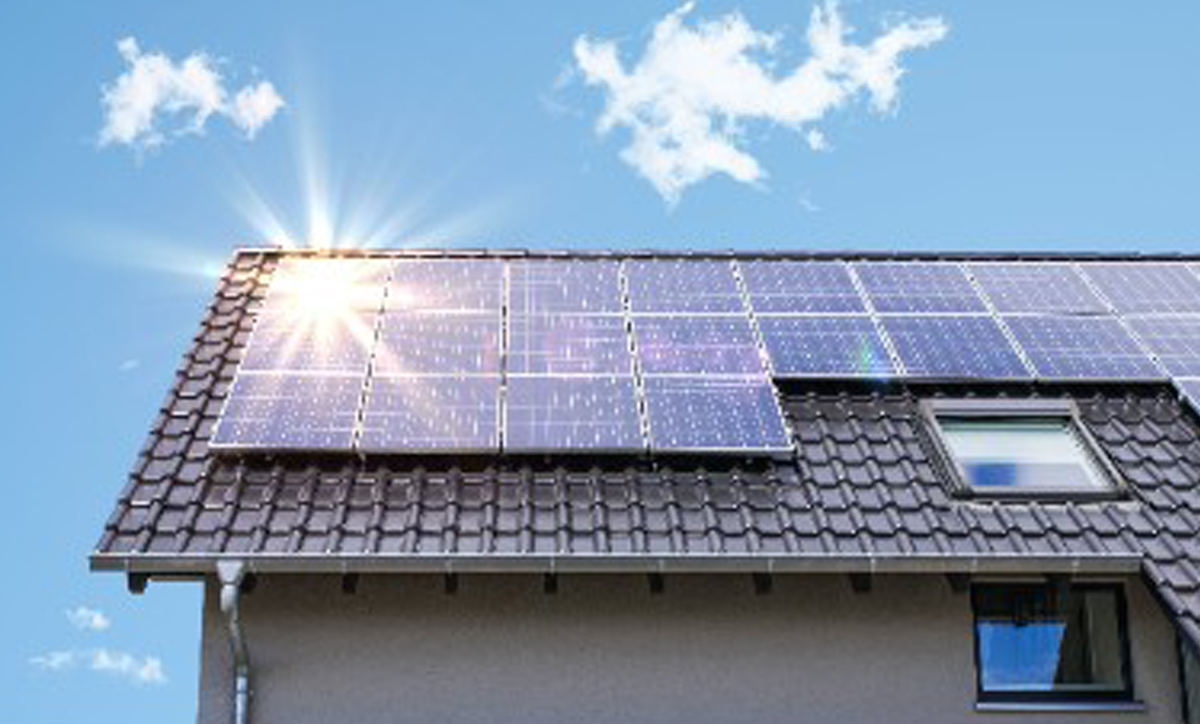 The question of whether to get home solar panels is no small decision. There are several considerations you need to take note of before purchasing and installing a solar system for your home. If you are overwhelmed with the choices available, this guide to the basics of solar panels will help you make the right choice for your home, budget, and energy goals.
Solar Panels: An Introduction
First off: what are solar panels and how do they work? Solar panels are essentially made up of photovoltaic (PV) cells that utilise technology to absorb and convert solar radiation to produce electricity.
Surprisingly, this technology is not new. Solar panels have been used for some time, with the first utilisation being in the 1950s. Due to the high price points, the first few who can employ this technology are big corporations. However, due to the significant price drop, solar energy technology has become more accessible to the public and is slowly adopted by households looking for sustainable and clean energy - and this number is likely to rise.
Benefits of Installing Solar Panels
1. Lower Electricity Bill
One of the many attractive benefits of installing solar panels into the home is a reduced overall electricity bill. Simply put, solar energy is a finite resource that you can tap into, unlike that of fossil fuels. This means you will not be tied to the volatile oil and fossil fuel prices to utilise electricity. With a solar panel system, you will be able to generate free electricity during its lifetime.
Better yet, you can stand to earn from your solar system! The Energy Market Authority (EMA) has introduced schemes to help you sell excess solar energy generated back to the grid. Some of these include the Simplified Credit Treatment (SCT) and the Enhanced Central Intermediary Scheme (ECIS).
2. Reduced Carbon Footprint
Solar energy is at the frontline of green solutions, alongside many others. Solar energy is an alternative to oil and fossil fuels, both of which contribute to carbon emission and the harming of the ozone layer. Since solar energy does not contribute to the production of greenhouse gases, shifting your reliance to more sustainable methods of energy allows you to play a crucial role in aiding the world to reduce the impacts of climate change.
3. Increased Home Valuation
Simply put, solar panels are viewed as upgrades, just like any renovated home. When you consider that solar allows you to reduce or eliminate electricity bills, it is easy to understand why.
Determining Solar Suitability
However, to enjoy such benefits, you will need to first see whether your home is suitable to have a solar system installed. Here are two key considerations that can influence the solar energy produced.
1. Solar Irradiance Levels
Solar irradiance level refers to the power per unit received from the Sun in the form of electromagnetic radiation. As a rule of thumb, the higher the solar irradiance levels, the greater solar energy you can harness. Fortunately, Singapore's location on the equator means that the country can harness 50 per cent more solar radiation than other temperate countries.
2. Quality of Your Roof
Before purchasing a solar system, it is important to assess the quality of your roof and what is needed to ensure it is securely and efficiently placed. Ensure that there are no trees around your home that are creating excessive shade on your roof, and you may want to install your solar panels elsewhere. The size, shape and slope of your roof are also important considerations. Typically, solar panels work the best when they are installed on south-facing roofs with a slope between 15 and 40 degrees,
If your roof is not suitable, you will need to discuss with your solar panel installers about other possibilities.
Financing Your Solar System
The cost of installing solar systems has reduced tremendously over the last decade and is significantly more affordable. However, solar systems are capital intensive, especially at the installation stage. At this stage, self-installation may be an attractive option for those who wish to cut back on costs. Whilst self-installation is possible, it is not always recommended.
Installing solar panels is not exactly as simple as mounting a light fixture or swapping your water filtration system. Some projects, like this one, require niche technical expertise and experience to be successful. With a project this size, you would not want it to backfire on you. Compound that with the state regulations that you will need to abide by, best leave this to the professionals.
To relieve your financial pains, there are several schemes that you may want to consider. For instance, SolarPVExchange has partnered up with UOB to bring you U-Solar. This specialised benefit programme provides homeowners with affordable packages that not only have zero upfront costs, but also offers instalment payment plans should you require them. Our three-step process is simple and easy to apply for and will have you owning your own solar system in no time.
At SolarPVExchange, we ensure that your journey towards solar energy is a hassle-free one. To get started, contact our team and you will be well on your way to achieving your energy-saving goals!
Visitor Counter: