Choosing The Right Solar Company For The Job
Having dipped your toes in solar energy, you are quick to realise that finding a solar company that meets your needs can be a challenge. Find out what are the qualities of a quality solar company that you need to take note of.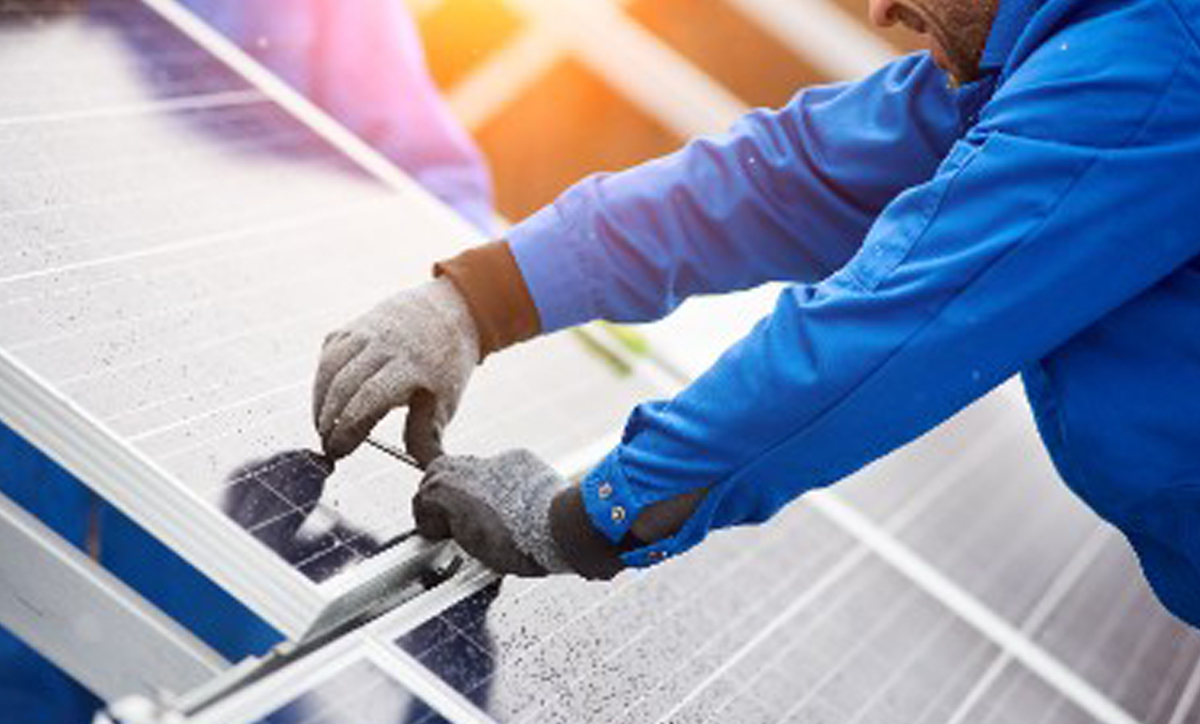 You have come across several news articles about climate change and the various solutions that can help mitigate the environmental impact. Like many others, you wish to do your part in combating climate change and have decided to opt for the one that can bring about a significant impact: solar systems.
Installing a solar system in your home is a big investment that requires much thought and research. If you are scouring for the ideal solar company but are not quite sure how to go about it, here are a few considerations you will want to note.
1. Provide Bespoke Solutions
Whilst it may seem like all solar panels are one and the same, it truly is not. Solar panels come in three different types: amorphous (also known as thin-film solar panels), monocrystalline, and polycrystalline. It is worth noting that each type comes with different benefits and cons - from functionality, efficiency, and cost. For one, amorphous panels may be the cost-efficient out of the three, but they are also the least efficient in the industry. Polycrystalline solar panels are arguably the most popular, known for their striking blue colour. Whilst they are more efficient, polycrystalline also take up more space.
Apart from the solar panels, the type of solar panel framing and the roofing you own also play important roles. The frames may vary in terms of durability, corrosiveness and the like. In terms of roofing, the space and the angle will determine the type of solar system you will eventually end up with.
All these components, compounded with your budget, lifestyle, preferences, and desired investment strategy, need to be considered when choosing the right solar system for you. Thus, it is important to engage with a company that has the resources and technical know-how to provide you with a solar solution that meets all your unique prerequisites.
2. Track Record and Experience
Experience
First off, experience is an extremely important indicator of how good a solar company is. Not only is it a telltale sign of their reliability and competency, but the number of years also suggests the strong connections they have built within the power grid market and with key players in the local and global solar energy industry. This alone effectively opens up the options available.
Track Record
Another thing to enquire about is the track record of their prior installations. A company with a host of successful projects is one that has capable and experienced hands, which will translate into a painless installation process for you. Getting to know the different types of projects may also give you more insight into how well-versed they are in their technical know-how and their ability to better meet your various needs.
3. Credentials
Local Permits/Inspections
Installing a solar system is no easy task - which is why you would want to engage with a qualified company to do the job. Solar companies will need to have a valid practising certificate issued by the Boards of Architects (BOA) or Professional Engineers Board (PEB).
Depending on your requirements, companies may also need to seek approval from authorities, such as BCA (structural safety), URA (planning permission), SCDF (fire safety), to move forward with the installation.
Awards
Awards are a good indicator that a solar company is both at the forefront of the renewable energy industry, as well as respected by its competitors. Some prestigious accolades to look out for include the "Singapore Energy Award" and "The Intersolar Award".
4. Warranty
Ensure that you check the types of warranties that the company is offering. The service contract may include maintenance policies, performance guarantee of the system, and warranties on the workmanship.
However, some companies have varying definitions, including the areas covered and the time period that the warranty is valid for. Typically, credible solar panel manufacturers will give a warranty of 20-25 years. For specific parts such as inverters, you may want to consider purchasing an extended warranty for extra coverage. Therefore, it is important to check the fine print to protect you from any liabilities, or from forking out even more money after it's all been installed.
5.Competitive Quotes/Programmes
Thankfully, the prices for solar systems have drastically decreased over the years, making them more accessible for the general public. However, it is still worth noting that it is still a big investment. Up-front costs can still be daunting for those looking to make an eco-friendly switch. Therefore, it is important to compare the quotes from each solar company to find one that matches your financial capabilities and preferences.
At SolarPVExchange, we work to make solar energy more accessible, which is why we have worked with UOB to provide you with effective and affordable solar panels through an affordable solar energy programme known as U-Solar. You can enjoy low to zero upfront costs as well as instalment payment plans. You can choose between the various packages on offer, which can help you save up to 37% on your electricity bill.
Striving to meet your unique requirements, SolarPVExchange is well-positioned to be your ideal solar company. On top of premium solar systems, our team of professional installers are equipped with the skills and experience in handling both residential and commercial projects. If you are keen to kick-start your eco-friendly journey today, contact us to find out more about what we have to offer!
Visitor Counter: