Understanding Solar Panel Degradation
Similar to any other machinery and equipment, solar panels have a finite lifespan. Discover what you can do to limit the damages and extend the lifespan of your solar panels.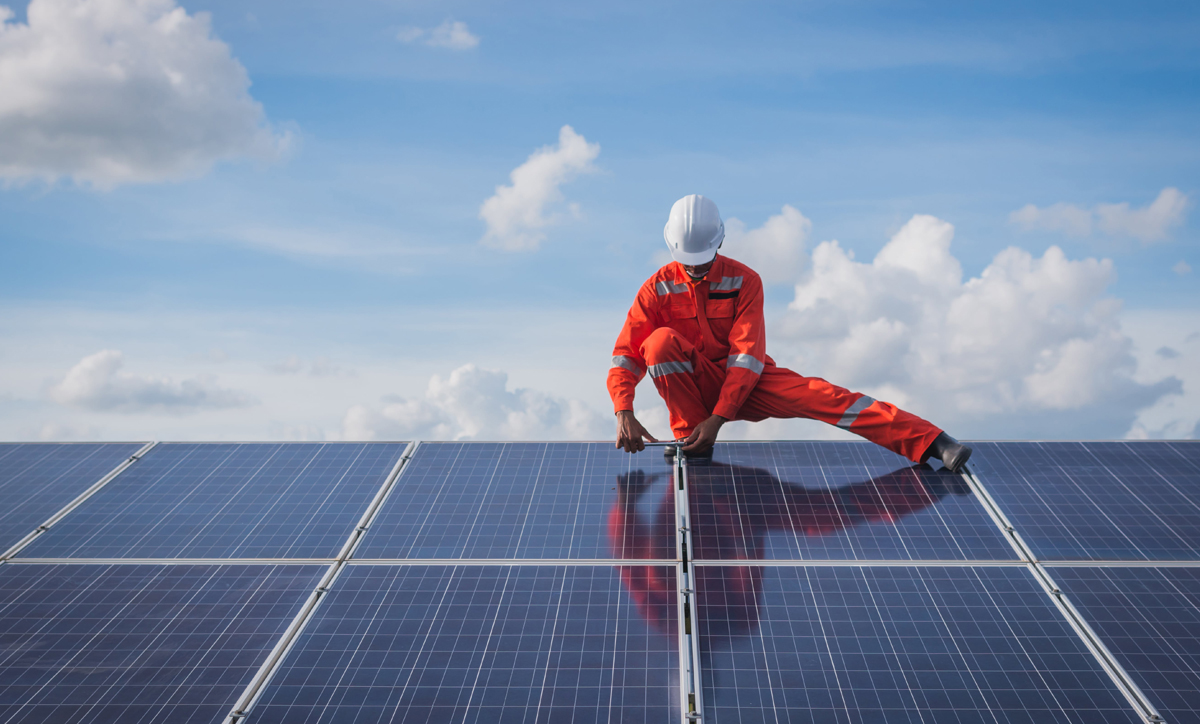 There are many things that improve with age, but we know all too well that hardware equipment do not fall under this category. When it comes to solar panels, the amount of electricity generated by a solar cell naturally declines over time. Does this mean that your solar panels will be rendered useless once they have passed their industrial lifespan?
We look at some of the ways that solar panels degrade, and how you can prolong the lifespan of your solar PV system to get your money's worth.
Solar Degradation
As a general rule, solar panels are guaranteed to last for 25-30 years, but it is possible that the photovoltaic cells on your panels can continue to generate electricity for longer. The first 25-30 years are considered the solar energy system's "useful life," in which the panels perform at their optimal capacity. Like any other equipment, solar panels will not suddenly stop working when they reach their so-called 'expiry' date. Solar panels will continue to generate electricity but after the 30-year mark, the efficiency of electricity generation will gradually diminish with each passing year. This process is referred to as solar panel degradation, and there are several reasons why it happens.
Solar Degradation
Ironically, the source of solar energy is also one of the major causes for solar panel degradation. Light exposure can trigger different forms of mechanical and chemical degradation, including:
Light-Induced Degradation: The interaction between the crystalline silicon solar cells with the outside environment immediately reduces the photovoltaic efficiency. It happens during the initial stages of exposure to sunlight and can last for a few days to over a week.
Direct Light-Induced Degradation: Direct exposure to sunlight can cause the electronics within the photovoltaic cells to warp or buckle from the heat. This occurs during the initial setup period and can last up to a few hours.
UV Light-Induced Degradation: Initial exposure to sunlight UV light will cause the crystalline silicon oxide on the surface of the panel to form a layer of boron dioxide, effectively reducing its efficiency.
Upon its installation, there will be an adjustment period wherein the photoconductivity will decline. During the first 1,000 hours, the photovoltaic efficiency will drop by 1-3 per cent, and it will stabilize thereafter.
Potential-Induced Degradation
Unlike light-induced degradation, potential induced degradation does not necessarily affect each and every solar panel. Instead, it can occur should the different components of the solar system operate at different voltages. This type of degradation will cause voltage leaks, effectively reducing the amount of electricity sent to the inverter.
Age-Related Degradation
Due to their constant exposure to the elements, solar panels will naturally degrade over time. Heavy rainfall and high temperatures can contribute to the hardening of the crystalline silicon, frame corrosion, and cell contamination. Dust and sand can also cause micro-cracks on the surface of the panel and damage the seal on the cells, which may result in water entering the panel.
Slowing Down the Solar Panel Degradation Rate
Solar panel degradation may be inevitable, but your solar panels are designed to be extremely durable. Solar panels typically do not expire decades after their useful life period. However, if you wish to add a few years to their lifespan, there are a few ways you can go about it.
Ensure Its Quality
The materials and components, including the solar cells, solar glass, and aluminium frame, can get damaged and even break if they are of low quality. Some solar panel manufacturers will reduce the amount of aluminium to create thinner frames to keep the prices down, but this only makes it more susceptible to damage. Solar PV systems with low upfront costs could mean that maintenance and servicing costs will be a separate agreement. This will only incur more costs in the long run. When you opt for high-quality solar panels and solar PV systems, you are paying for a long-term investment that has a relatively low failure rate and higher savings in the future.
Panel Assembly
In addition to high-quality materials, you will want to ensure that the panels are assembled in such a way that they work seamlessly to produce optimal performance. Not all materials work well together and having incompatible components in your solar panels may accelerate solar degradation, especially if they have an impact on the amount of oxidation or voltage leak.
Understandably, you may not know whether panel assembly is done correctly and in your favour. As such, it is important to liaise with a solar system manufacturer or supplier that is transparent and has your interests at heart.
Installation
Proper storage and handling of the solar panels before and during the installation is crucial to ensure their performance. Micro-cracks, scratches, and improper electrical connections during installation may affect their output. It is also crucial that the installer positions the panels at an optimal angle and with proper clamping. This will ensure optimal self-cleaning and mechanical resistance.
Maintenance
Solar panels generally require very minimal maintenance, provided they are high-quality. That said, it is important that you regularly monitor them to remove any build-up of dust or debris that could possibly lead to degradation. You can even purchase specialty products to prevent physical damage to your panels. For instance, solar panel critter guards can keep animals from nesting under your panels, which can cause panel and wire damage over time. Be sure to also check the connections, cabling, and inverters to ensure that none are loose or broken.
Rather than signing up for multiple maintenance packages willy-nilly, you may monitor your solar panels' output via our Solar Generation Monitoring App. Should there be a drastic drop in production despite the good weather, it may be time for troubleshooting. Contact us and our professional team will gladly assist you.
Increasing the Solar Panels' Lifespan
Even when the panels reach the end of their lifespan and are in need of a replacement, your expired solar panels are still of value. Instead of sending them to the landfill, the prudent thing to do is to recycle these solar panels. The recycling of solar panels includes the extraction of valuable components and raw materials for the production of new panels, or for use in other industries. There are several companies that specialise in recycling solar panels, but they are located in countries with more mature renewable energy sectors. Whilst we cannot predict when this will happen, the recycling of solar panels may become more available as more solar energy markets around the world mature into their 2nd and 3rd decade. This could lead to a groundswell of demand for managing older or decommissioned panels.
Going solar is an investment in the Earth's future that can simultaneously result in significant savings by way of reduced monthly electric bills. By thoroughly researching solar equipment manufacturers and working closely with solar installers who are professional and trustworthy, you are one step closer to ensuring that your solar PV panel system is efficient and sustainable.
If you have been scouting for a solar system manufacturer and installer in Singapore, look no further than SolarPVEXchange! Striving to give you only the best, we work with an extensive network of global partners for the latest solar systems in the market. Our team of professionals have the technical expertise and experience to help you with either residential and commercial solar PV projects.
Enjoy a hassle-free experience with us today! Contact us at +65 6816 1000 or send your enquiries via our online form today.
Visitor Counter: