What affects the efficiency of my solar panels?
We know that installing solar panels can be of great benefit - environmentally, cost-wise, and on the whole, a socially responsible action. That said, it can be worth noting the factors that can affect the efficiency of solar panels.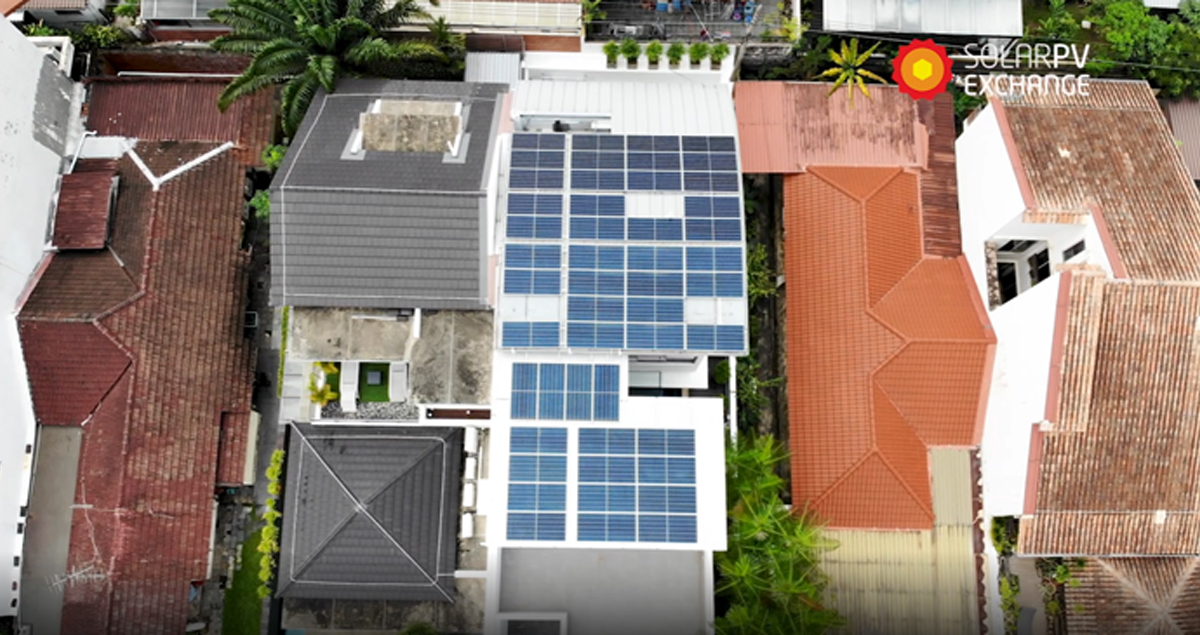 One of SolarPVExchange's latest project in Singapore
There is so much to say about the benefits of solar energy that we've already written a comprehensive breakdown about it, but that doesn't mean we can't repeat ourselves. Having solar energy installed in your home or business is a great way to power your electricity while also knowing that you're doing your best to stay environmentally friendly. Sunlight is an incredible renewable energy source. As the industry continues to evolve and improve, it's fantastic to see more people reap the benefits of having solar panels in Singapore – such as saving on power bills, accessing government grants and just generally staying environmentally conscious. With that said, before you invest in installing solar panels in your home or business it's also important to know what can impact the efficiency and usability of your solar system.
Possible factors to look at
There are several factors that can influence solar panel efficiency, so before buying you should speak with your solar energy company about how to maximise your output and reduce any possible issues.
Three crucial things to consider include:
Weather
Certain types of weather can impact the efficiency of your solar panels. Luckily in Singapore, our tropical weather bodes well for solar energy panel installations. Regardless of weather disruptions, many solar panel companies in Singapore are able to seamlessly integrate solar energy use for homes here.
Temperature
It probably seems like it should be the other way around, but in some cases solar panels can be negatively affected by high temperatures. Depending on the solar panel's installation location, rising heat can reduce the output of a PV system by anywhere between 10% to 25%. Too much humidity can also lead to an overall decrease of solar panel efficiency due to corrosion. Of course, there are ways to reduce the impact of heat, such as asking solar companies to install panels as slightly raised so they're exposed to more air flow and ensuring key components are in shade.
Location
You can probably guess that the more access to sunlight solar panels have, the better they work. What this means for you is that choosing the location of your solar installation is not something to be done without proper consideration. Finding out your business or home's optimal spots for solar panels in terms of orientation, inclination and latitude can make a huge difference in whether or not your solar set-up is taking full advantage of your position's available solar radiation. With an industry leader like SolarPVExchange, you'll be able to seek advice on the most optimal position to place your solar panels. Because making the switch is so important for our future, consulting the advice of leaders will offer support around research, decision making, and installation.
Championing renewable sources of energy for the future
While it's very important to always consider key factors before you invest in anything, there's one thing you can be sure of if you make the decision to install solar and that's that the technology is constantly improving and most issues can be mitigated with good design. Plus, the Singapore government has already invested a lot into solar technology and it's clear that this amazing energy source is already a leading aspect of Singapore's future clean energy plans.
At SolarPVExchange, we pride ourselves on our experience with helping people make the switch to solar energy in Singapore in both the commercial and residential sectors. Our reliable and cost-effective service is all about helping customers understand how to get the best out of their solar panels. If you're interested in finding out more about what we can do for you, contact us today for a free quotation and we'll answer all of your questions to the best of our ability.
Visitor Counter: