Energy Management: Securing An Efficient Energy Strategy
Energy management has quickly become an increasingly important component of business strategy, and it is easy to see why. Energy profiles house several opportunities for industrial companies to dabble in cost reduction, decarbonisation, and resilience. The appeal of energy management solutions has gradually grown, and companies are beginning to focus on adopting onsite resources such as solar renewable energy and energy storage. Many are also looking into utility programmes that are already in the market.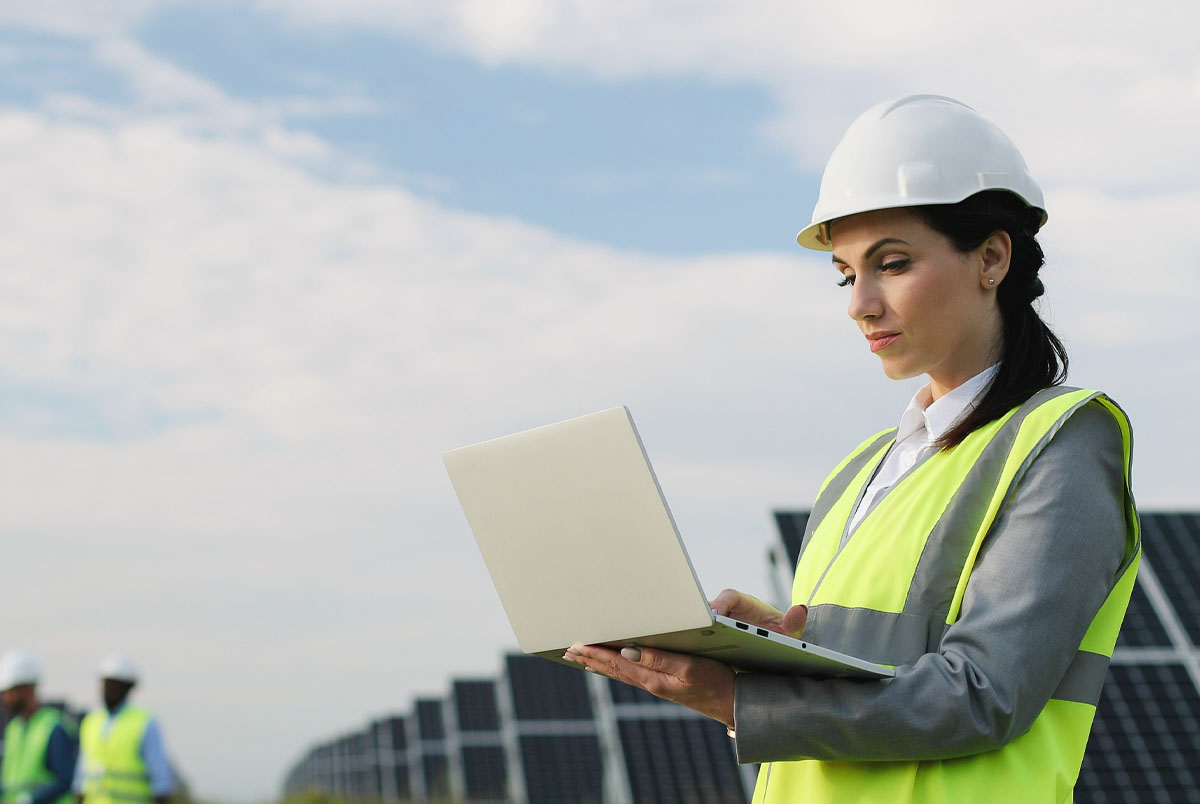 If you are looking to adopt energy management solutions in your business strategy, here are four key areas that are worth looking into.
1. Energy Efficiency
There are several opportunities for grid interactivity within industrial businesses, one of which is the move towards Industry 4.0. This industrial revolution involves the automation and data exchange in manufacturing technologies, including cyber-physical systems, artificial intelligence (AI), internet of things (IoT), cloud and cognitive computing. These technologies can be incorporated into every sector of the business, from the manufacturing and production lines all down to the corporate office. The adoption of these digital and automation solutions allows for the optimisation and maintenance of several assets inside the building by way of data analytics and insights. These assets include complicated operating equipment and building envelope to office and factory lighting. This results in increased efficiency, leading to streamlined processes and cost savings.
2. Energy Optimisation
Digital transformation has made energy management to be more efficient. Accumulated real-time data allows companies to track their energy consumption and identify critical areas where they can further improve and optimise. Smart control technology brings this to the next level by transforming buildings, plants, fleets and other energy-consuming assets into digital systems. These systems allow for an automated adjustment of operating parameters to prioritise the optimisation of energy efficiency, all while maintaining system performance.
Companies can also consider adopting green mechanical systems that are designed to note waste energy or water. However, it is important to note that these systems are not independent stand-alone and will require the consideration of several factors, including building envelope, climate, the size of the building or plant, orientation and the like.
3. Energy Generation
Distributed generation (DG) offers industrial business owners an opportunity to clean energy while simultaneously helping them achieve their energy management goals of saving costs and decarbonisation. Renewable energy, such as onsite wind and solar energy, as well as battery storage and microgrids, are some examples of DG units that industrial companies can tap into.
Due to the growing environmental consciousness, the sustainable appeal of DGs began to burgeon and flourish, which led to a sharp decrease in its cost. Together with several policy incentives championing the switch to green alternatives, DG participation becomes increasingly attractive. With new green policies established and advancement in DGs, the energy market will continue to expand and be more accessible, allowing even small and medium enterprises to enjoy a share of the pie.
4. Autonomous Home Energy Management
Energy management is not only limited to businesses and large corporations, but it also extends to individual homeowners. The proliferation and convergence of the Internet of Things (IoT) and artificial intelligence (AI) within the utility industry have allowed home energy management to move towards an automated future.
There are five levels that define autonomous home energy management:
Historical Data Visualisation: historical energy data presented increases homeowners' awareness of their past energy use.
Real-Time Energy Monitoring: homeowners are informed of their energy usage in real-time, which subsequently prompts them to take action by way of turning their devices on and off.
Real-Time with Connected Devices: device control empowers homeowners with consumption data of their home devices and appliances, which then allows them to better manage their energy use and even set rules for devices such that they perform their duties on specific schedules.
Insight Assisted Change: combining real-time data feed with metadata cumulated allows the home energy management platform to identify and learn specific patterns within a home as well as suggest energy-saving habits to adopt.
Full Home Optimisation: by utilising real-time energy, connected devices, and knowledge of performance heuristics, the autonomous home energy management platform can coordinate a personalised and automatic optimisation engine for the home.
By achieving all five levels, homeowners can strive towards attaining their energy management goals.
Achieve Your Energy Management Goals with SolarPVExchange
The drive to reduce energy costs and achieve energy goals within the environment, social, and economic parameters is and will continue to be paramount. For industrial businesses specifically, an efficient energy strategy will allow companies to address existing measures and possible changes in energy use, cost, and regulation, allowing them to be better prepared for long-term liabilities.
To give you a leg up in your journey towards achieving your energy management goals, SolarPVExchange is here with reliable solar energy solutions for you to leverage and incorporate into your business strategy. As a reputable solar energy system integrator in Singapore, we work with an extensive network of global partners for the latest solar systems in the market. With premium quality components and a team of professional solar panel installers for both residential and commercial projects, we promise your journey towards solar energy will be hassle- and stress-free. Be sure to contact us to kickstart the process.
Visitor Counter: