by Jeff Selamutu
February 8, 2022
Sustainability & Savings - Life Hacks for your Home
Most of us understand or, at the very least, have an idea of how sustainability is key to mitigating the effects of climate change. There are a multitude of ways that we can live a low carbon, no waste and environmentally responsible life as an investment for the future.
While all that is important as an ongoing priority, here are some ways that living sustainably can have more immediate results - particularly in saving some money. These hacks are simple things which you can do straight away or start small and work your way up to what fits your lifestyle.
Less (Usage) is More (Savings)
There's a list of things we've been told or witnessed or even done since we were kids, and they still apply today:
• Turn off the lights when you leave a room.
• Turn off the tap when you're lathering up in the shower.
Fast forward to 2022 and these are some of the new hacks:
• Setting your air-con temperature 1 degree higher can save 20% off your bill. The best temperature to set is a cool 25 degree Celsius. It's comfortable for hot and humid Singapore, but does not do too much damage to the environment.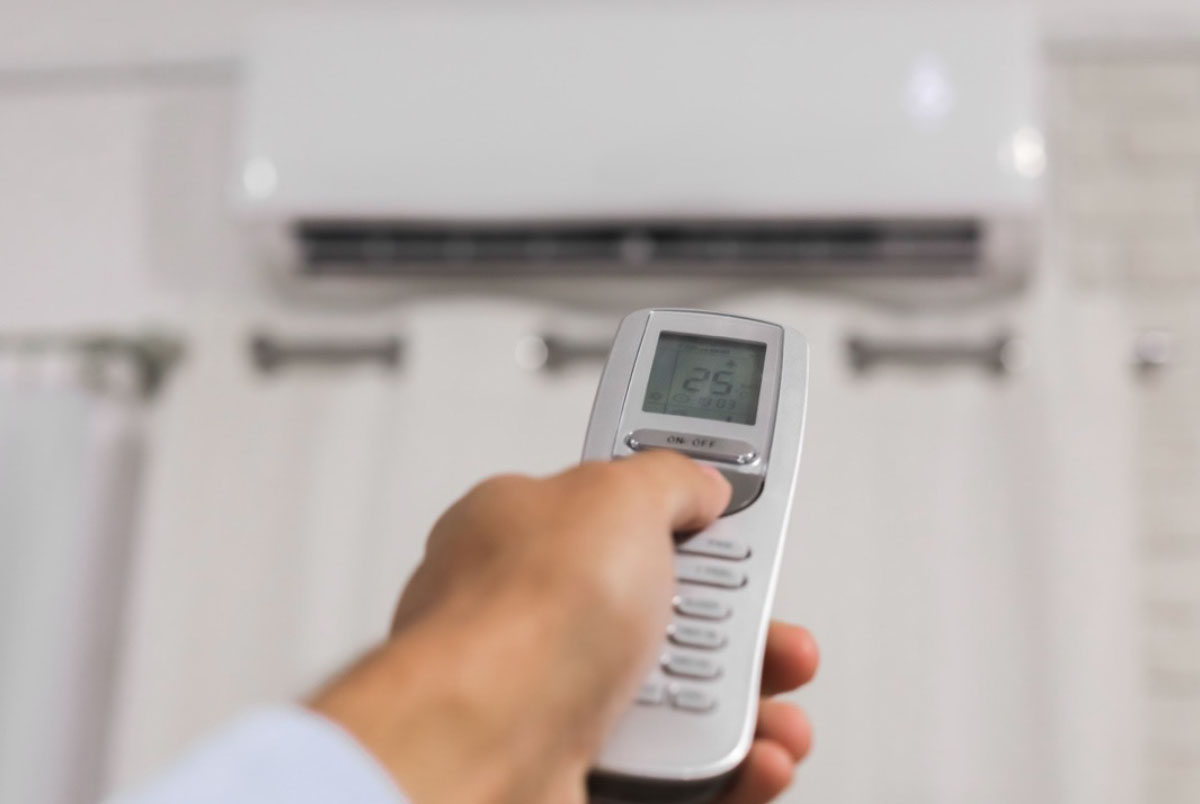 • Change lightbulbs to light-emitting diodes (LEDs) or compact fluorescent lamps (CFLs) as these use up to
85 percent less energy
, and can last up to 25 times longer.
• Turn off your wi-fi router when you go to bed.
Reduce Single-Use Products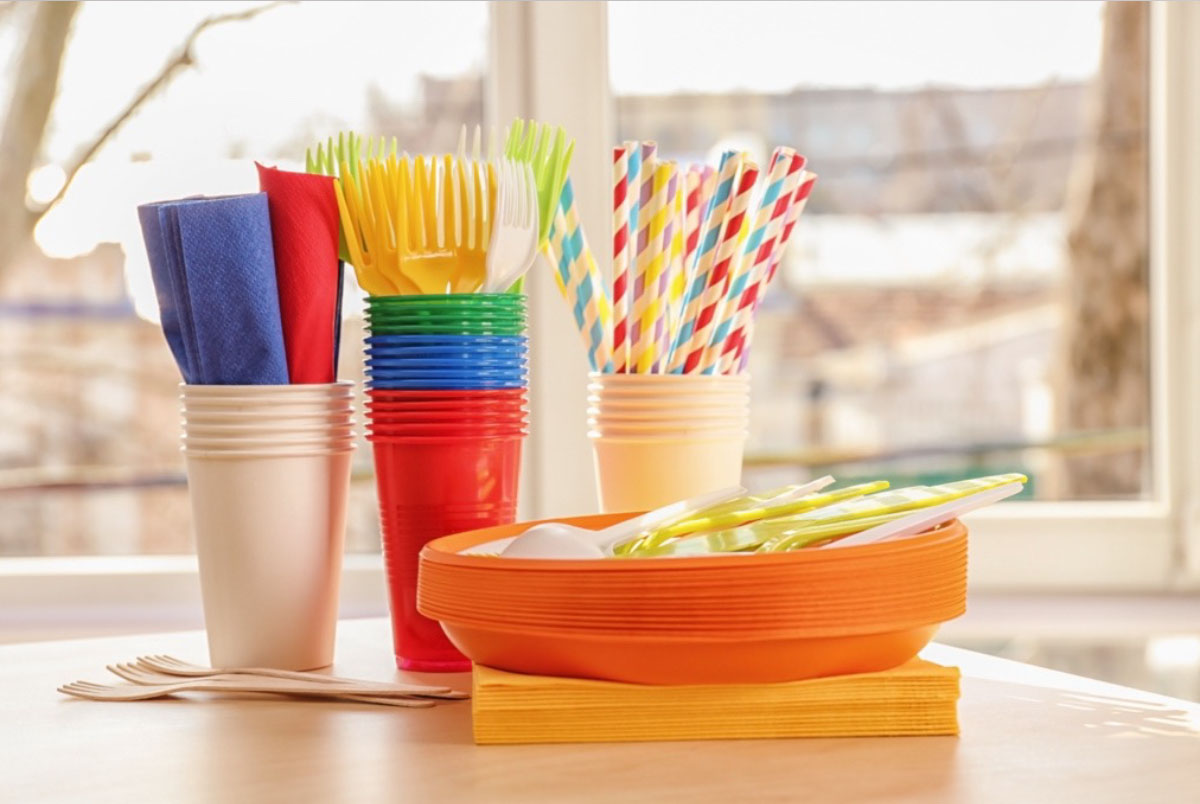 Single-use items such as plastic shopping bags, disposable cutlery, packaging, and straws have been around for the longest time. Due to convenience, it is easy to take for granted how these items won't impact the environment in negative ways. While some of these items are recyclable, single-use plastics eventually end up in landfills and pollute the open waters.
Use Washable Cloth Instead of Paper Towels or Napkins
Buy fabric in bulk and cut a tall stack of squares to use as napkins, kitchen towels, and rags. (Better yet, recycle your old clothes for this use.) Stash the paper versions in the cupboard instead of keeping them out on the counter to avoid reaching for them as often.
Cut Back on Drinking Bottled Water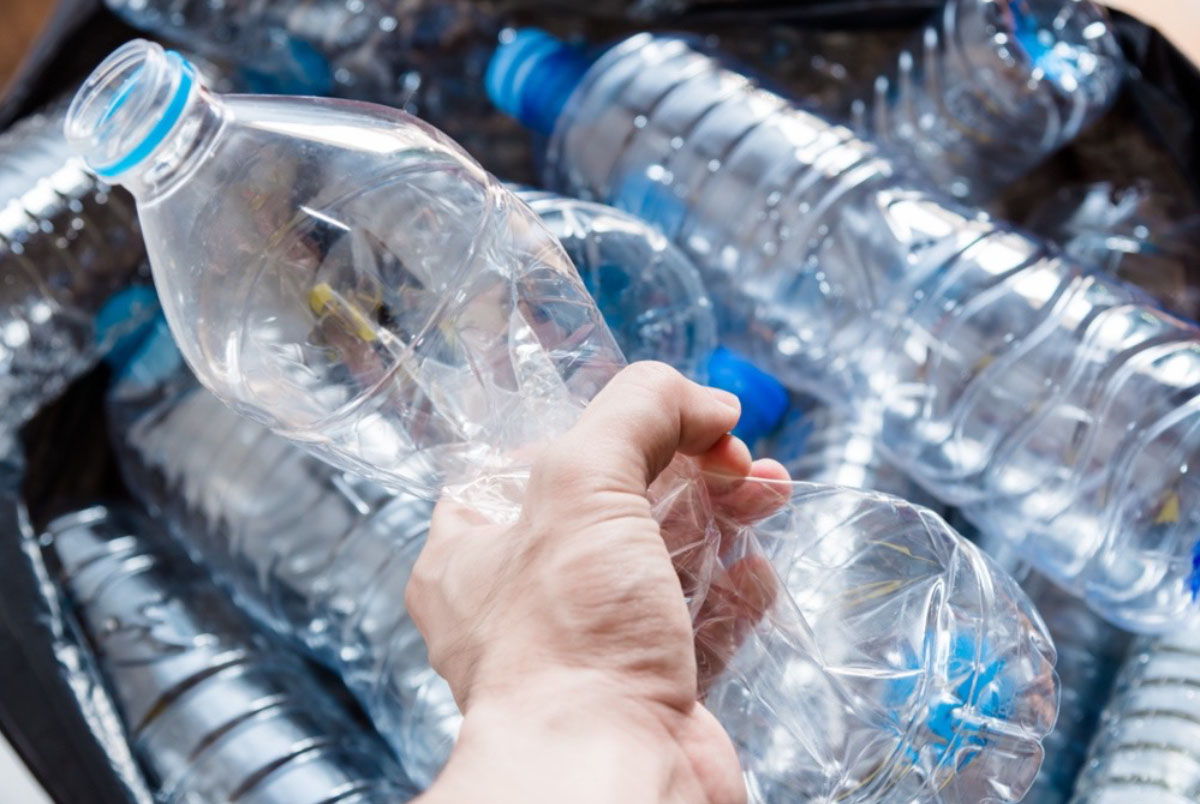 Bottling water, transporting it, and refrigerating it uses up to 2,000 times as much energy as drinking from the tap. Bottled water sales in Singapore went from fS$161.3 million in 2013 to S$179.4 million in 2018. Based on 2019 prices, a 600ml bottle of drinking water is usually sold for between S$0.50 and S$1. The same amount of tap water only costs 0.1 cent, making it 500 to 1,000 times cheaper than bottled water.
Cook at Home
The energy it takes to process, package, and transport food to a restaurant is more than double the energy it takes to grow it. Whether you're cooking for yourself or for friends, home-cooked food is both healthier and cheaper than eating out.
Shop in Zero Waste Grocery Stores
In Singapore, they are becoming increasingly common. Our favourites include Source Bulk Foods, Scoop Wholefoods, Unpackt, and The Social Space. Remember to BYO bags and refillable containers.
Choose Ugly Food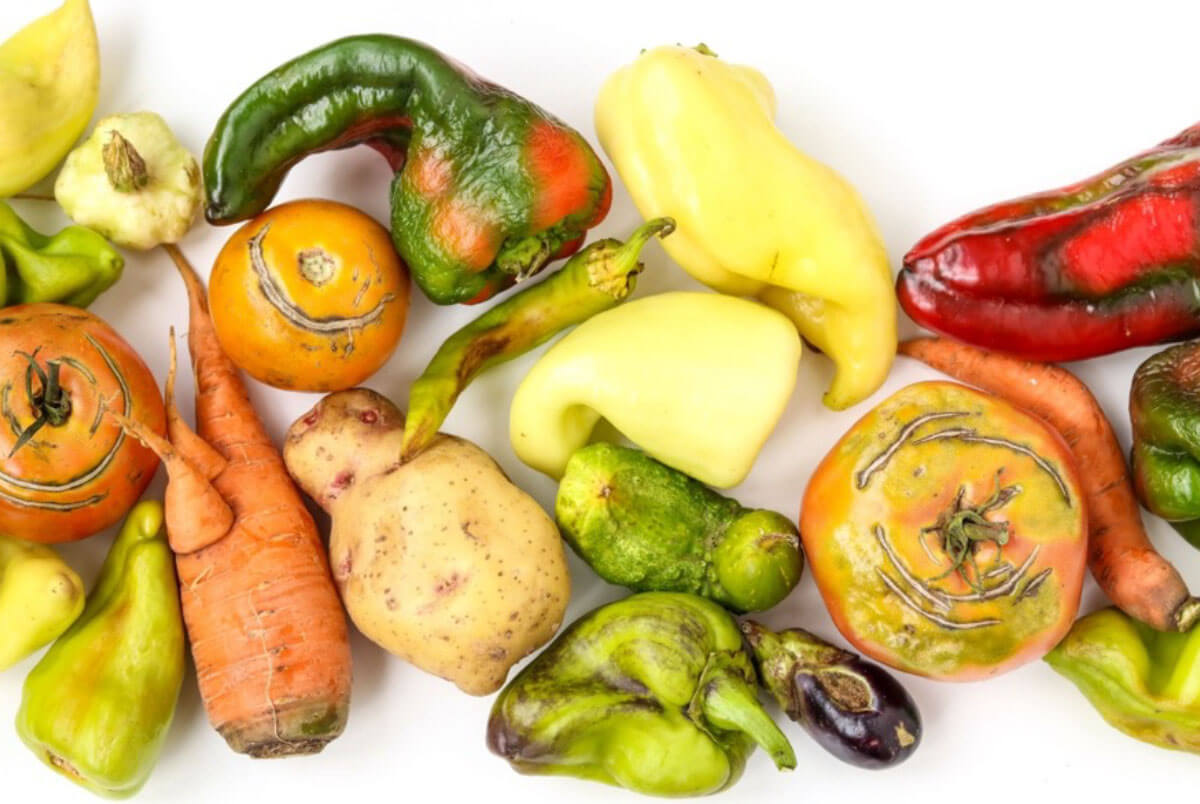 Food waste is one of the biggest waste streams in Singapore and the amount generated has grown by about 20% over the last decade. Buying fruit and vegetables based on how unblemished or 'normal' they look leaves too many of the 'ugly' ones behind, and due to lack of space for the next batch of fresh produce, these unsold items end up in the garbage bins. We can fight this conditioned behavior by remembering that appearances should not be the only deciding factor.
Reduce Consumption of Meat, Go Local & Seasonal
Avoiding meat and switching to a mostly plant-based diet is one of the easiest ways to reduce the overall carbon footprint. While that might not be a realistic goal for everyone, the next best thing is to reduce how much of it you have. Even going meat-free for one day is a good start to making a difference, and you'll also be able to save some of that money.
Switch to Rechargeable Batteries
The constant purchasing of batteries is ill-advised for both the environment and your finances. Used batteries also contribute to the physical rubbish heap, and the chemicals which are inside standard batteries can also have adverse effects on the environment. Almost every manufacturer of standard batteries also produce rechargeable ones (eg. Panasonic's Eneloop, Energizer's Power Plus) or you can choose from rechargeable brands such as Arccoil, Fenix and Nitecore.
Take Public Transport Once a Week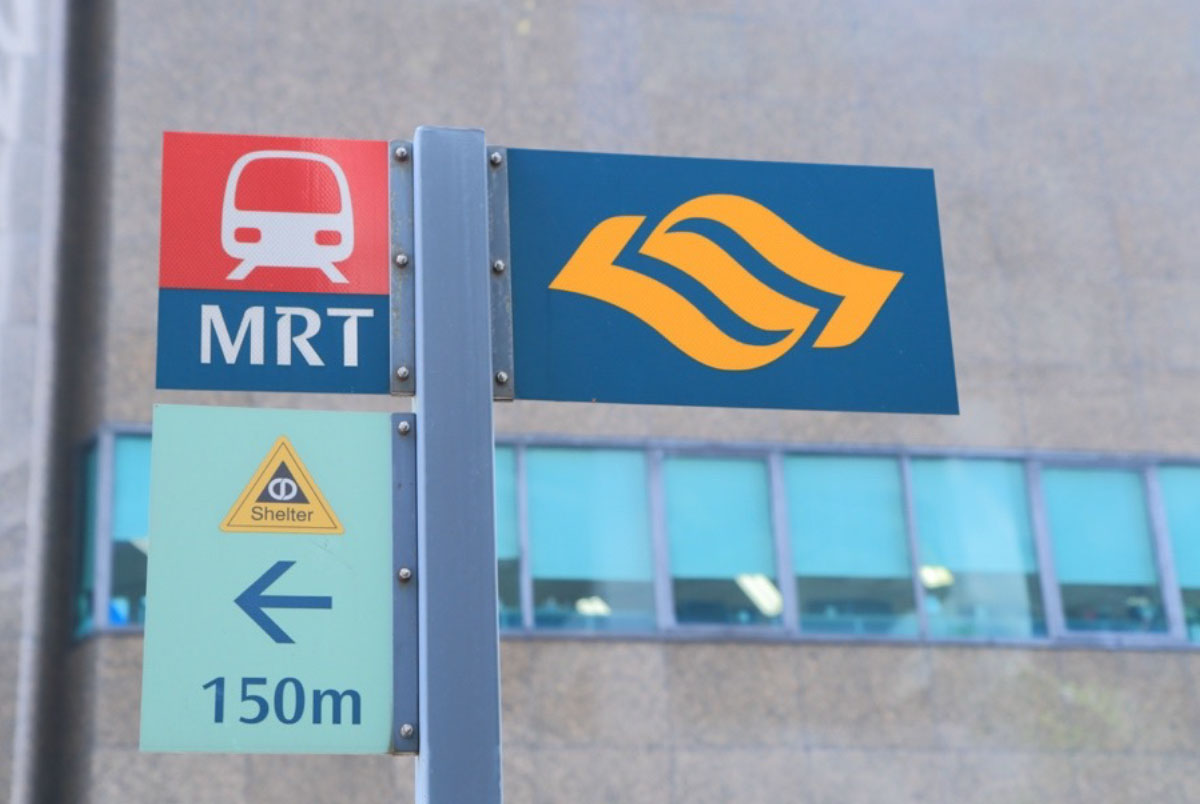 More cars mean more pollution, more congestion, and transportation is the fastest-growing contributor to the greenhouse gases causing climate change. Find a car-free routine, and use it to your advantage, like when you need to catch up on reading—or something else you couldn't do while driving.
Wash Your Clothes in Cold Water
Around 90 percent of the energy used to wash clothes comes from heating the water; only 10 percent comes from electricity for the washing machine.
Hang-dry Your Clothes
After the fridge and the washer, the dryer uses the most energy. A clothesline in the sunshine is a zero-emission alternative (and your laundry will smell terrific). If you must use the dryer, make sure it's full—but don't overfill it.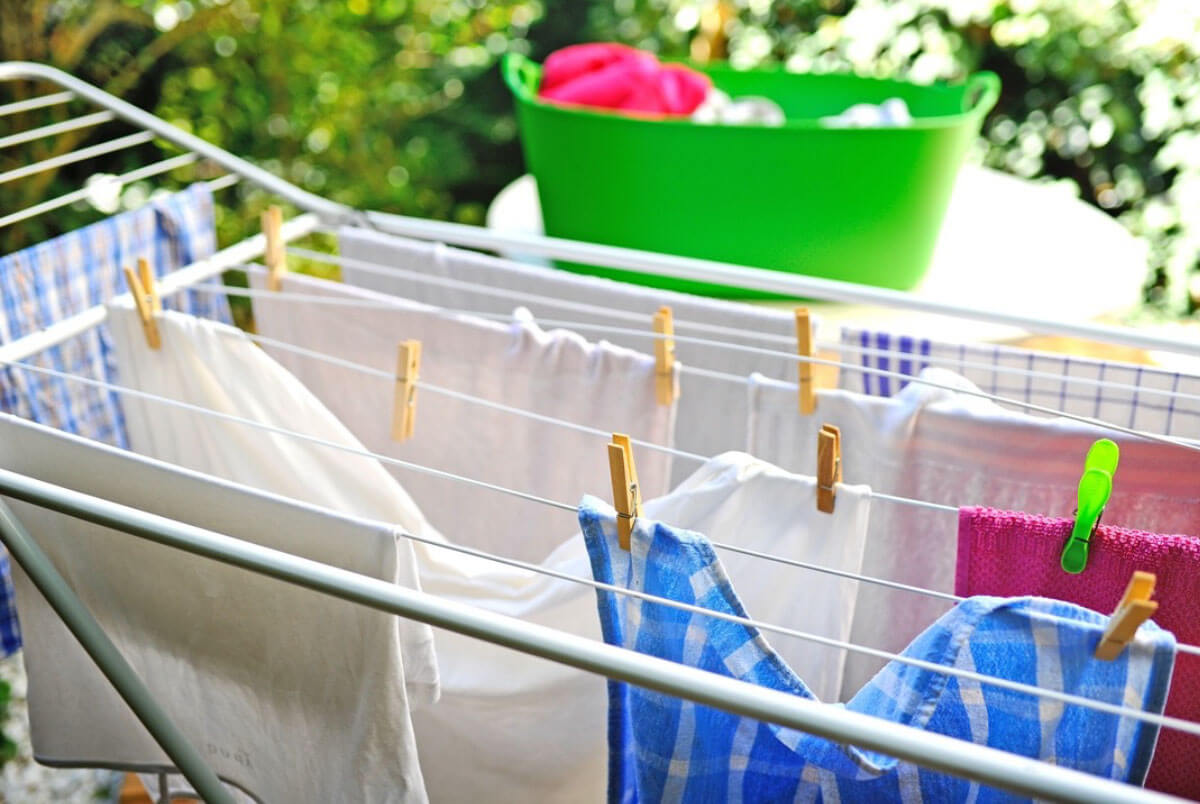 Don't Use Overnight / Express Shipping
When you shop online, order multiple things from the same place at once with no-rush shipping. Rushed packages mean more trucks clogging roads in cities which makes more traffic, and more pollution and at distribution centers especially in the US, there's a growing controversy in how they affect lives in small towns.
Sustainable Clothing & Fashion
The notion of clothing for life used to be associated with luxury brands as an opposite to disposable (read: cheap) fashion. With the push for sustainability in the fashion industry, contemporary brands are beginning to incorporate repair services to extend their products' life cycle. And with the advent of clothes rental services, your fashion choices can hew more closely to sustainability.
Upcycle Your Furniture
Instead of throwing out your old furniture for a completely new set, perhaps a new coat of paint or having them reupholstered could be more economical solution. Since it's difficult for companies to create high-quality, affordable furniture these days, maybe buy used in the first place.
We hope these hacks can be helpful for you to either try out or give you another perspective that living sustainably is achievable because it starts with minor tweaks and small adjustments. Sustainability should not be viewed as a complete conversion.
That is simply not sustainable.
Visitor Counter: