The Fight Against Global Warming And Our Role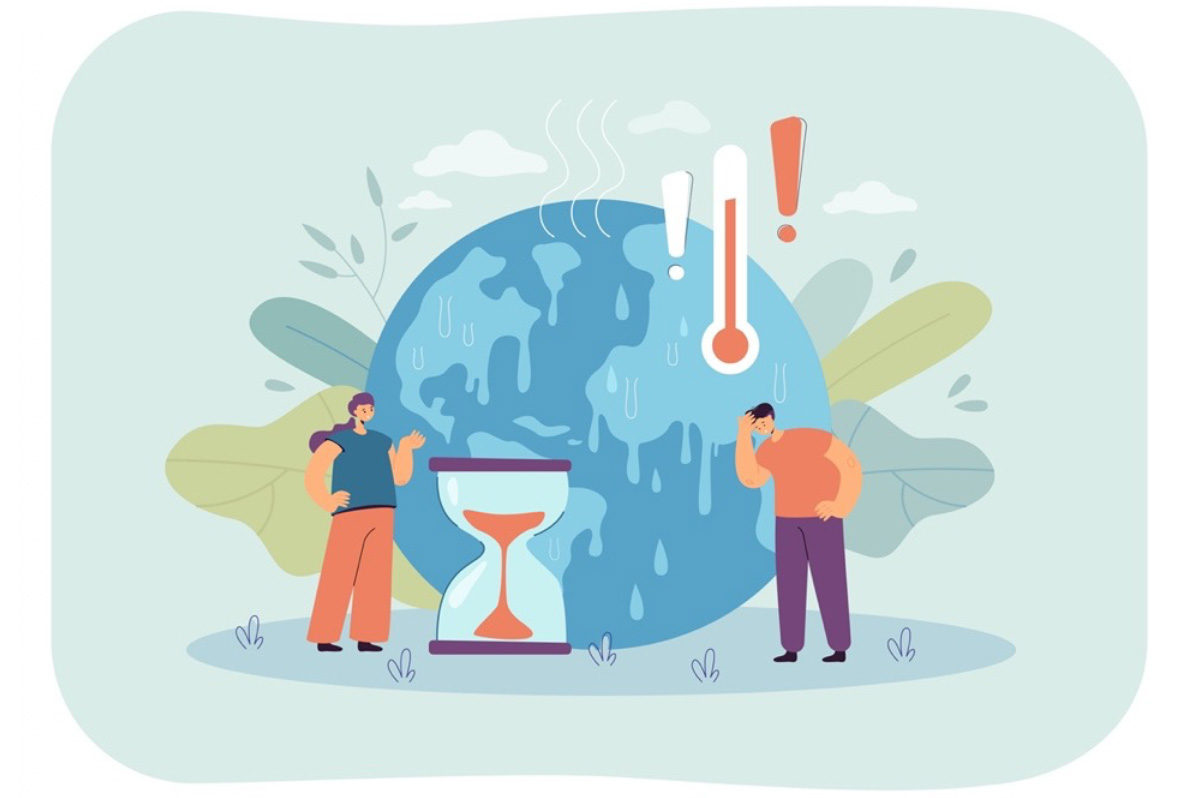 More devastating fires in California. Record flooding in Europe and Africa. A heat wave, of all things, in Greenland. Climate change and its effects are accelerating, with climate related disasters piling up, season after season.
We explore the current status of the fight against global warming and our role in alleviating its effects.
Current State Of The Climate – Indicators Hit Record Highs
According to a report by the United Nation's World Meteorological Organisation (WMO) released in 2021, the following four key climate change indicators all set alarming new record highs that same year:
•
Greenhouse gas concentrations
– concentrations already reached a new global high in 2020 despite pandemic lockdowns, and continued to rise into 2021 and 2022.
•
Ocean heat
– having risen particularly strongly in the past two decades, temperatures have hit a record high and is reaching even deeper depths.
•
Ocean acidification
– scientists are confident that the open ocean is now the most acidic it has ever been for 26,000 years.
•
Global average sea levels
– after increasing at more than double the previous rate, these have reached a new record high in 2021, mainly due to accelerating ice melt.
It is clear that human activity is causing planetary-scale changes with harmful and long-lasting ramifications on ecosystems.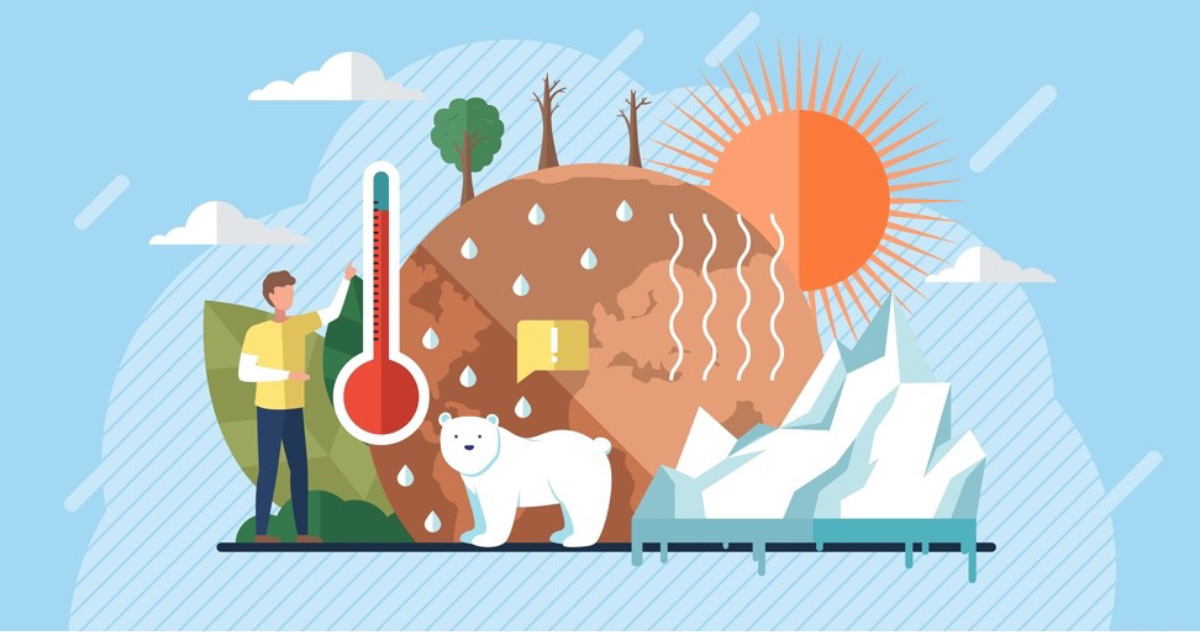 The Not-so Invisible Impacts Of Climate Change - Rising Temperatures & Sea Levels
In the context of Singapore, there has been a prominent trend of rising temperatures especially since the 1970s. Over the past seven decades from 1948 to 2021, Singapore's annual mean temperatures have been rising at an average rate of 0.25 degrees Celsius per decade. Today, we are having about 12 more warm days and nights per decade now compared to 50 years ago.
This trend can be seen across the globe, leading to the occurrences of numerous climate-related disasters. Extreme weather events are already more intense, threatening lives and livelihoods. With further warming, some regions could become uninhabitable, as farmlands turn into deserts. In other regions, the opposite is happening, with extreme rainfall causing historic flooding.
On top of that, oceans are continuing to warm too, and that warming is reaching deeper. There is little release for heat locked far down in the ocean and that heat provides energy for tropical storms, hurricanes, typhoons and cyclones, fueling their damage.
With oceans warming, more glaciers and ice sheets are melting and releasing water - global mean average sea levels are now increasing at a rate of 4.5mm a year, more than double the rate they were 20 years ago of 2.1mm a year. This has major implications for hundreds of millions of coastal dwellers and increases vulnerability to tropical cyclones.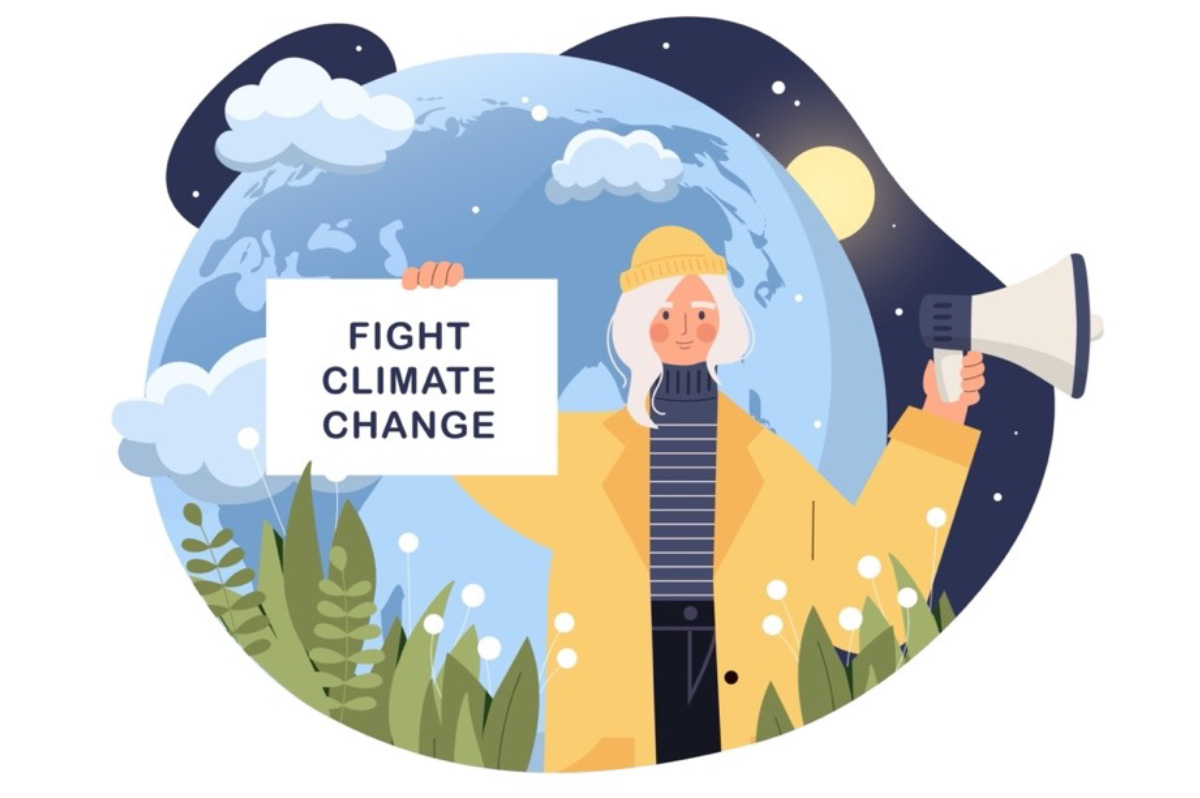 Our Role In Combating Climate Change
So what can we do to help alleviate these harmful impacts of climate change? Here are some suggestions for you to consider.
1. Eat Less Meat & Dairy
Avoiding meat and dairy products is one of the biggest ways to reduce your environmental impact on the planet. Studies suggest that a high-fibre, plant-based diet is also better for your health – so it's a win-win for you and for the planet.
When we talk about emissions, we usually think of carbon dioxide. Yet, livestock's emissions also include methane, which is up to 34 times more damaging to the environment than carbon dioxide. Compared to other livestock such as poultry, rearing cattle has the largest environmental impact, producing the most greenhouse gas emissions. Having a diet rich in red meat, such as beef, therefore fuels demand for the rearing of cattle and cows.
2. Switch To Energy Efficient Appliances
Making the switch to energy efficient appliances can also help to combat the harmful effects of climate change. Opting for energy saving appliances in the household will lead to a reduced consumption and demand for energy, which would then lead to a reduced demand for the burning of fossil fuels for electricity.
In Singapore, energy-saving and energy-efficient appliances have an Energy Label affixed onto the units, indicating the unit's relative energy efficiency rating. These can further provide homeowners more clarity when opting for such appliances in their homes.
3. Power Your Home With Solar Energy
Homeowners can also opt to power their homes with clean, renewable energy such as solar. At SolarPVExchange, we offer homeowners attractive interest-free plans to help simplify the switch to solar. We will handle the installation process from start to finish and provide maintenance at no added cost. This allows homeowners the ability to readily adapt this technology at home. To get started, contact our team and you will be well on your way to achieving your energy-saving goals!
Everyone can help limit climate change. From the food we eat, to the appliances we use and way our electricity is generated, we can make a difference. Let's fight like our lives depend on it, against climate change – because they do.
Visitor Counter: