SolarPVExchange's first crowdfunded renewable energy project repays investors' principal and interest
SolarPVExchange, Asia Pacific's biggest solar marketplace, has completed its first crowdfunded renewable energy project and repaid its investors in full.
Investors who participated in the crowdfunding project also received a seven per cent per annum interest on their principal amount.
SolarPVExchange, together with CoAssets (a crowdfunding platform), raised a total of $390,340 in April 2016 under its crowdfunding platform SunVest programme, for one of Sunseap's solar projects to install a solar photovoltaic (PV) system to help it's clients reduce its carbon footprint and electrical bills. The project was completed in 2016 and this month, all investors were repaid the principal amount with interest for the one-year investment.
Under the agreement, Sunseap received the funds raised from SolarPVExchange and paid for the new solar energy system. The completed 202.125 kilowatt-peak solar PV system will help Sunseap's client offset about 116 tonnes of carbon emissions annually.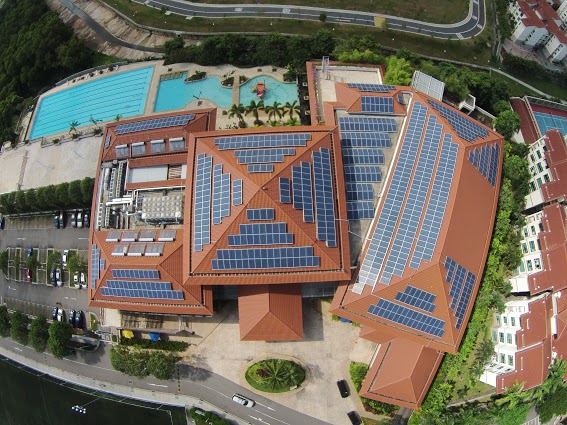 Mr Rob Khoo, SolarPVExchange's Managing Director, said: "We are delighted with the success of our first crowdfunding project. It affirms the viability of investing in solar energy infrastructure as an asset class that is available to retail investors. It is also an investment that promotes green energy and protects the environment.
"Building owners who want to save on their electricity bill can use our platform to crowdsource their solar PV installations (and even their energy efficiency technology), while investors can help fund such worthwhile projects with as little as $5,000 in investments."
The SunVest crowdfunding platform was launched in March 2016, and so far has raised about $900,000 for five projects. Last year, it successfully funded the first solar crowdfunding project for a residential home in Singapore when it raised $22,500 from two investors in 11 days to help a homemaker install a solar PV system on the rooftop of her three-storey home.
SolarPVExchange will be launching another SunVest Project in May. Interested investors may find out more information from the company's website, solarpvexchange.com.
About SolarPVExchange
SolarPVExchange is a leading Asia Pacific solar marketplace which provides building owners a platform to find the best offer for their solar PV installation by matchmaking them with the right solar installer. On top of that, SolarPVExchange also helps to crowdfund for energy-related projects (such as solar and energy efficiency projects) via SunVest, a user-friendly crowdfunding platform. Through its SunVest programme, those with energy-related projects requiring capital can post details of the projects on the platform and retail investors can invest in these projects with a minimum investment sum of $5,000.
About Sunseap
Sunseap Group is the leading clean energy provider in Singapore. Sunseap Group is the holding company for its 3 business units; Sunseap Leasing, Sunseap Energy, and Sunseap International. Sunseap Leasing is the market leader in Singapore specializing in rooftop solar solutions via its Solar Power Purchase Agreement (PPA). Sunseap Energy functions as the energy retailing arm of the group, with a key focus in offsite clean energy solutions utilising the group's portfolio of distributed generation assets. Sunseap international replicates the Solar PPA model in regional and international territories.
Media Contacts
SolarPVExchange Pte Ltd
enquiries@solarpvex.com