The Future of Solar Energy: Its Potential and Prospects
The fight against climate change has gradually gained momentum ever since the issue was thrust into the mainstream spotlight, prompting governments, corporations, and individuals to do their part in safeguarding the environment. To combat and offset the dire consequences brought by increased air pollution, gas emissions, and global warming, a certain renewable energy source has taken centre stage to help alleviate major environmental concerns and take the role of fossil fuels: solar energy.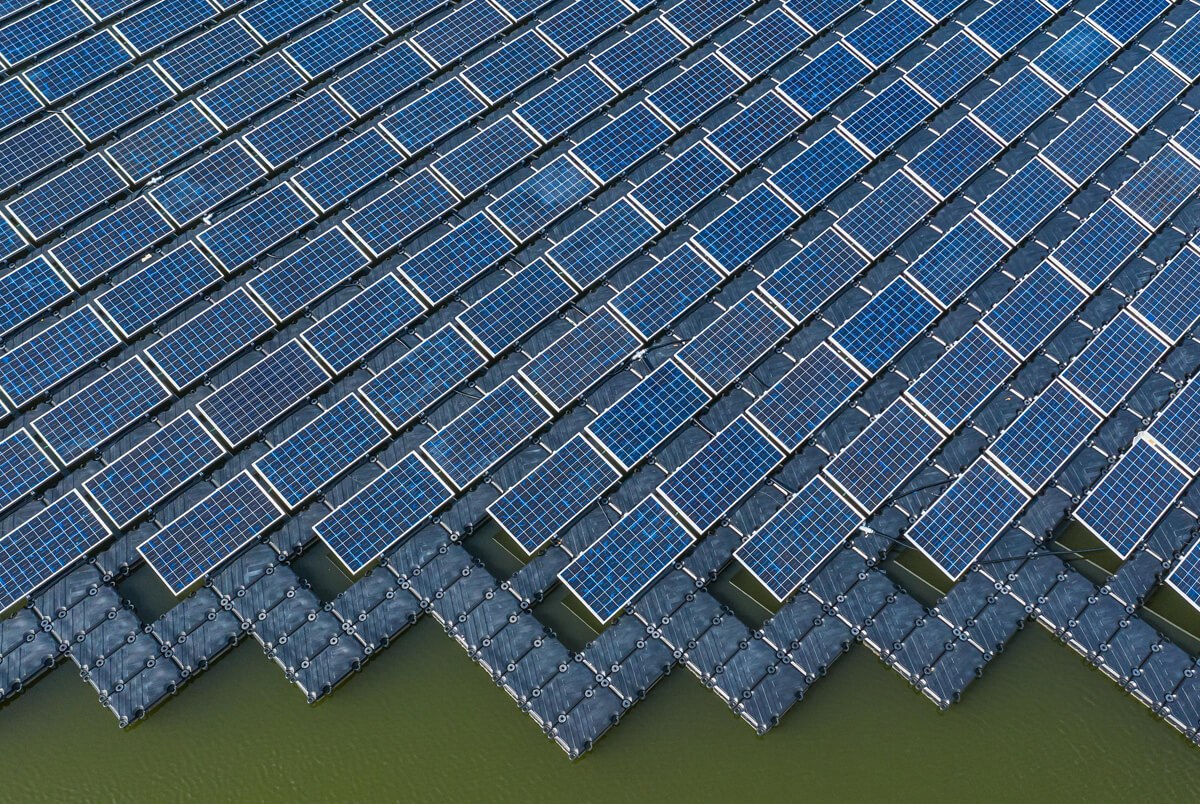 One of the fastest-growing renewable energy sources, solar energy refers to renewable energy obtained from the electromagnetic radiation from the sun. In most cases, solar energy is generated by solar photovoltaic (PV) systems, popular for producing zero emissions as well as being environmentally friendly and readily available. Similar to other forms of renewable energy, solar technologies have gone beyond the ubiquitous solar (PV) systems and have made significant advancements. Take a look at 4 types of state-of-the-art solar technologies that have made their mark in the future of renewable energy.
Floating Solar Farms
Where land is scarce, floating solar farms make it possible to generate renewable energy without taking up space that might need to be used for housing, agriculture and the like. Much like their land-based counterparts, floating solar farms utilise solar photovoltaic (PV) modules. Since they are exposed to capricious changes in weather conditions and currents, these solar PV panels are tilted to optimise drainage and are made with double-glass to enhance durability in wet and humid environments. To ensure that they stay afloat, these panels are attached to floats designed to support their weight.
As opposed to conventional rooftop solar panels, floating solar farms are able to perform 5% to 15% better due to the water-cooling effect of the water body, and are not affected by the shading of any buildings or vegetation. Sunseap's floating solar farm on sea water in the Straits of Johor features a whopping 13,312 panels, 40 inverters and more than 30,000 floats. It is estimated to produce 6,022,500 kilo-watt hours (kWh) of energy per year, potentially offsetting an estimated 4,258 tons of carbon dioxide, bringing Singapore closer to decarbonisation.
BIPV Solar Technology
As the name suggests, building-integrated photovoltaics (BIPV) are solar power generating products or systems seamlessly integrated into the building envelope and building components. Not only does this translates to electricity generation via solar energy, but it also means savings in both materials and electricity costs as well as an added architectural appeal of a building. By incorporating BIPV systems in the initial building design, builders can effectively reduce the incremental cost of PV systems while also eliminating costs and design issues for separate mounting systems. Despite the initial scepticism, BIPVs are slowly gaining traction. According to a BIPV Market Report, the market is projected to grow at a compound annual growth rate (CAGR) of around 3.5% during the forecast period.
Solar Skins
For those who are aesthetically conscious, solar skins allow one to integrate custom designs into solar panel systems. The framework behind this novel PV technology: a thin, printable layer will be placed within the panel itself, allowing owners to match their panels to their roof or opt for a new look altogether. Surprisingly, these solar thin-film skins are able to maintain high efficiency despite the added layer, all due to their selective light filtration advancements. This allows the majority of the light to pass through the panel to the PV cells, while simultaneously projecting the custom image to the human eye.
Moreover, solar skin technology utilises a rail-less racking system that hides all the metal components, giving off a sleek and neat appearance. The only downside to this aesthetically pleasing solar system is its cost, which is around a 10% increase than the price of traditional panels.
Perovskite Solar Cells
Emerging silicon-perovskite photovoltaic cell technologies are making strides in the solar cell industry. The energy conversion efficiency of traditional silicon solar cells is close to reaching its natural limits. As such, efforts have been made to explore new materials that possess the potential in improving energy conversion rates. One such promising material includes metal halide perovskite.
Much like silicon solar cells, perovskite solar cells can efficiently convert ultraviolet and visible light into electricity. However, they are also relatively inexpensive and approximately 500 times thinner than silicon. This means they are not only a cost-effective alternative to conventional solar cells, but are also flexible and ultra-lightweight. By layering perovskite over the traditional silicon solar cells, these hybrid solar panels can give a higher voltage than either could provide on its own.
These perovskite hybrids are new to the commercial market, and are not yet available for residential projects. That said, it is only a matter of time before they become a viable option for residential solar. Homeowners are encouraged to keep an eye out in the future.
The Future of Solar Energy is Bright
Harnessing solar energy was made possible with ground-mounted or rooftop solar panels, but with the advancements in green technology, they are no longer the only approach to solar power. With new solar innovations, solar will only become lighter, more flexible, and more accessible.
Dedicated to giving you a hand in achieving your sustainability goals, SolarPVExchange is here with reliable solar energy solutions for you to tap into. As Singapore's reputable solar energy system integrator, we pride ourselves on carrying the best products from only the best manufacturers of solar panels, one that boasts the latest technology and optimal efficiency. With premium-quality components and a team of professionals to guide you through the entire process, we promise to provide you with a hassle-free experience for a greener tomorrow. Contact us to learn more.
Visitor Counter: